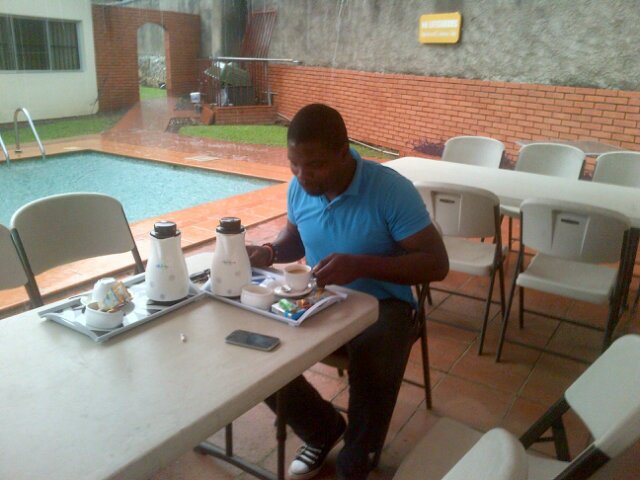 Hahhhhahahhhahahhha. Like I always say, the craziest comedies happen on twitter.
If you are having a bad day, and there isn't a funny comedy DVD around, just look up celebrity profiles on twitter and enjoy a good laugh.
Jim Iyke decided to spoil Nadia Buari, taking her on tour different cities for her birthday and decided to share on twitter ( Check previous posts).
A young man named Babatunde quickly seized the opportunity to insult Jim , calling him an ''ode'' (Moron) for announcing their trip to the world.
Jim in return replied him coldly, hitting his ''hater '' with some harsh points.