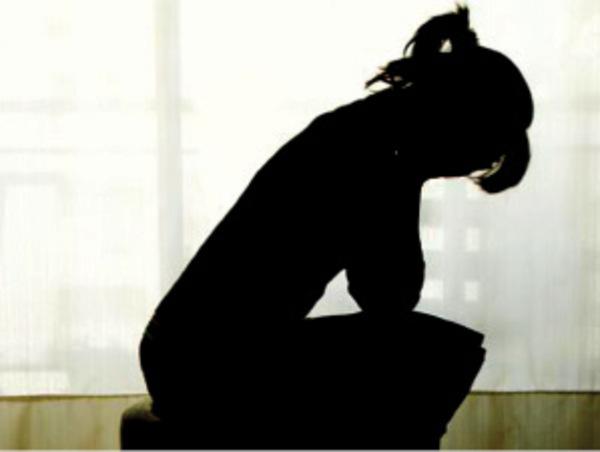 Everyone needs to be careful oo. The latest is to rape chicks in the name of giving them jobs.
A rape victim sent her ordeal to blogs to bring the culprit to justice and serve as a means to let other chicks know and be very careful.
Check out what she had to say below
I am a r*pe victim and I want to tell my story to the world cos I want justice on the man that defiled me. I met him at Airforce junction after I wrote a Dragnet test at stadium road in PH. He went on about how he was an aide to the governor of Rivers state and that he could help me with a job since I was from Rivers state.
We discussed about the recent happenings in the state. We exchanged pins and parted ways. I went back to Lagos for business. A month later, he calls me up that his oga would like to see me. I told him I wasn't around now and that I will call him when I came back to town (port-harcourt). I returned to PH on the 15th of October and called him, he said ok.
On the 17th of October, he sent me a bbm chat saying hope I don't mind seeing the oga this weekend, I replied that I don't, since I was free and besides I was job hunting so I saw this as a good opportunity to get a good job. I didn't hear from him that day. He sends me another bbm message, saying that they went for a function in Abuja and he will cal me when they get back.
On the 21st of Oct by 7:05pm, he sent me a message that the oga wants to see me tonight and I should get dressed before 9pm. I told him that was impossible and how come his oga wants to see me at night and he replied that this is when he's free because they had just returned from a function. I replied that I can't come out because its late. He went on about how the oga will be angry with him, I was confused and wondered why will the oga be angry at him because he could not see me (me d one dat needs a job) so why the emotions?.
I suspected nothing at all. On the 22nd of Oct at 7:55:48am, he sent me an sms( can you see oga by 9am.bcos he's goin for a journey dis afternoon).
I called immediately I got the sms, I received no response and later he called saying he was driving oga somewhere and that he will cal me. Later he sent me messages that I should come quickly to Elekahia so I could meet oga before he travels and that my life will change cos he(oga) helps people. I quickly got dressed, told my brothers I want to go and see someone that wants to help me get a job. I boarded a cab straight to Elekahia and called him. When I alighted, he came out to meet me some minutes later that oga is in a meeting and that I will go upstairs and wait for him. On getting to the building, it was a hotel. I asked him why here and he said this is one of his lodge where he holds his meetings and he is the one that manages the places so I should not be scared. We got to the reception and he collected a key and we went upstairs. On getting there, it was room 129, it was like an office(never knew the next door was a room) he asked me to order something and I ordered for water.
Then he started saying he wanted to discuss something with me so that I will know how to answer oga's questions when he comes. Then he asked what if oga wants s*x from me. I replied that I don't know because that isn't the reason I am here. And he says he wants to tell me how it goes. I replied that I wasn't interested and wanted to go home.
He asked me to stand up, I did and he said I should move to d room, I replied that I wanted to leave and he forcefully pushed me to the room.
I sat on the bed there and asked him "why are you doing this? I trusted you that's why I came here and now u wanna force yourslf on me. please let me go I will give you anything you want apart from s*x"
He said he wanted N5m and picked up the glass cup and was like if I don't co-operate, he's going to smash my face then he hits the glass cup on me(it didn't break). He then threatened that he was going to call his boys to come and have turns with me and they will make videos and pictures. He started bragging about all d videos he has done with his phone. Then he made a call and asked them to come upstairs.
He is above 6ft and well built and I am jst 5″3. I was so scared, when he pulled all his clothes and wore a condom and that's when we started struggling with my clothes. He then held my throat and pulled my jeans. He hit me so hard that I started gasping for air and passed out, woke up and he was still defiling me brutally.
I couldn't breathe. I was crying and begging him and he held me down saying "I will kill you and nobody will question me."
When he was done, he pulled me up to the bathroom and poured water on me,when he noticed I was still gasping for air, he gave me C.P.R(mouth to mouth). I was in pains and I was shaking, I couldn't utter a word and he asked me to get dressed so he could call a cab for me. I managed to get dressed and he held me so that I wouldn't fall because I had difficulty walking.
He put me in a cab and that was when I asked for a police station around and reported the case. We went back to the hotel and he wasn't there anymore and we got reports that I wasn't the first this is happening to(the other lady destroyed the door handle of room 129 when she was trying to escape) and that another lady was also waiting for him.
So now I know I am not his only victim and I want justice. I want him punished and I also want other ladies in port-harcourt to beware of dis dude. I also munched our bbm conversation as evidence.I want him punished for what he did to me and many other ladies suffering in silence.