I attended the prestigious (So proud of my alma mata) FGGC Owerri Imo State, the same secondary school that Kristina Emeka Onwuliri attended but never knew who she was since she was my junior and my younger sister's ex classmate in primary school. Fate brought us together when I started my blog and she identified with me, supported me and called my attention to some posts she enjoyed reading . I was very grateful that at least I had a dedicated fan.
Imagine my disappointment turning my computer on today to see her and her husbands name dragged in the media and tarnished. Marriages for one go through ups and downs. Growing up, no one would say their parents never fought physically or verbally but thanks to the absence of technology e.g facebook , we didn't get to see it in the media.
Ups and downs are part of life, no one is exempted. Not being a victim of the particular circumstance and judging isn't nice and fair at all.
PLS PEOPLE- Pray that the devil trying to destroy this union does not succeed , cos we restle not against flesh and blood but against principalities and powers in the highest places.
MAJOR POINT OF MY POST
I decided to use my blog as a medium to pen my own thoughts on the story I have been reading not to take sides on if Kristina herself or her husband is to blame for their discord.
Now, my bible says out of the abundance of the heart, the mouth speaketh. I personally didn't want to talk about this issue after seeing post on blogs and all first about Kristina citing domestic abuse and claiming undue mother inlaw interference and her husband citing psychiatric and mental issues etc (Google for previous stories) .I was moved when I saw a report tagging Kristina as insane , harmful and mentally ill after she broke stuff in her inlaws house seen in the pictures below and being a fan of mine that she is, I decided to ''drink her panadol''and state some personal truths and discussions we had.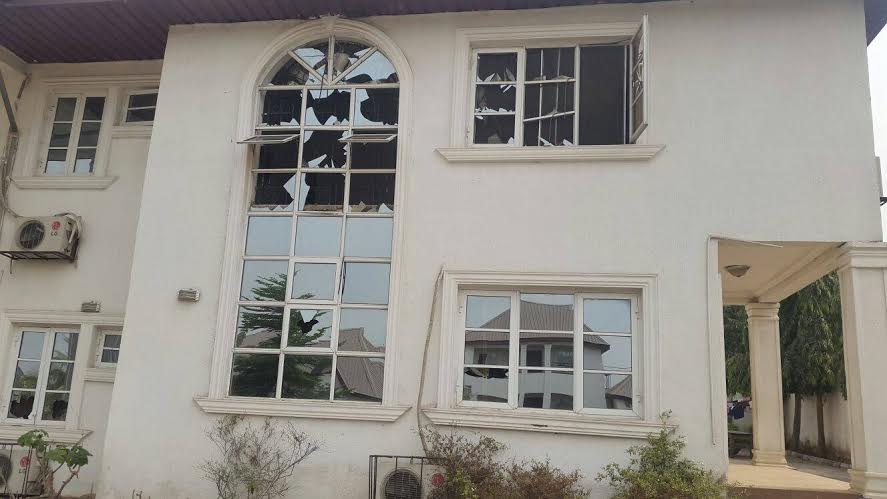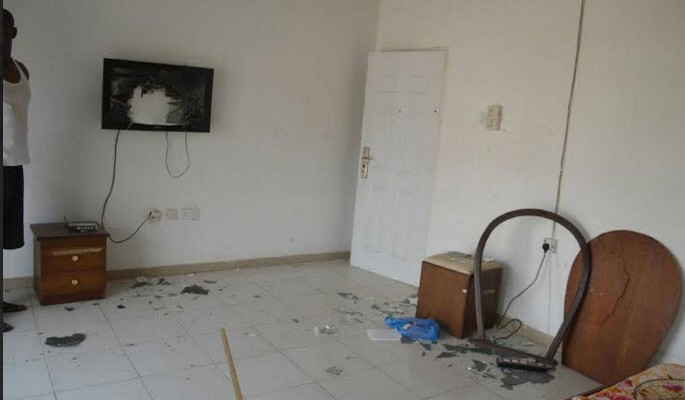 THE CRUX OF THE MATTER
Having been single for a long time now and being in a state many would tag late (since I have been overtaken by friends and family in the marriage department, not like I care really lool), I was inspired to start a series on my blog tagged Finding Mr Right which is a fusion of real life majorly and fictional stories of struggles single women have passed through with regards finding a mate.
I did a post and Kristina stated that she'd urge women to find a career path first before thinking of settling down, stating it was one of the mistakes she made as she was moved by love for her husband (not money oooo all these people calling her gold digger) and had to marry though young and naive. She then said some stuff about suffering in her marriage and I advised her not to say such on Facebook since I was mutual friends with some of her family members and she stated she had no regrets. So we began chatting in my inbox having chatted about my blog on previous occasions. I'll be selecting a couple of chats as evidence cos it was really long. She has however deactivated her Facebook account.
Kristina and her dad
Please you will be needing popcorn and soda- It is really long ooo!
POINT I- KRISTINA SPOKE NO ILL ABOUT HER INLAWS- SHE WAS PROUD OF THEM
I did a post about a wizkid (not Nigerian artiste oo) abroad who was very good at figures and was tagged a genius and she wasted no time suggesting her brother inlaw for an interview. She also went ahead praising her husband and husband's family calling them ''Gurus'' see screen shots below . Even when I needed exclusive pictures from her brother inlaw's wedding and couldn't get it from his wife, she encouraged I speak to him directly tagging him a ''guy with a good heart''.
Then when I needed the wedding photos
QUESTION 1 -
WOULD A BAD WIFE PRAISE HER INLAWS?
POINT 2- SHE LOVED HER MOTHER INLAW REGARDLESS
NOTE- SHE SAID '' MY MOM INLAW IS A WONDERFUL WOMAN''
POINT 3- KRISTINA IS IN NO WAY A LUNATIC- SOMETHING PROMPTED HER ACTIONS
Despite being older than Kristina in age, she gave me words of wisdom as an experienced wife and I listened since she was experienced in the marriage department and I wasn't.
She never advised I treat my future husband and inlaws with disdain, but advised I be submissive , controlling my temper and tongue.
QUESTION 3- Would a lunatic, a bad mother and wife give such logical advise and make such logical statements having nothing to gain or loose in giving them?
SUMMARY
The devil is indeed trying to destroy this marriage. Rather than take sides without being the victims, pray for them to overcome this trial.
Kristina and Emeka, let your marriage be restored in Jesus name and may he shut tongues wagging and forces trying to put asunder and create discord. Amen !!!